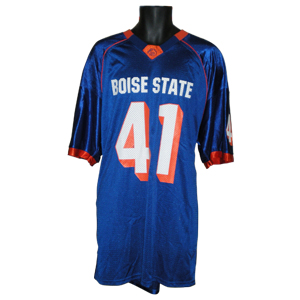 Details & Item Features: True Boise State kids need true Bronco gear. This jersey is a replica of the jersey worn on the football field. To top off this high-quality BSU youth jersey, you have the ability to customize the name and number.

Important! No jersey may contain the name of any athlete who has remaining NCAA Eligibility.
The numbers 1, 9, and 41 are not available for selection on your replica jersey, as their use is reserved by NIKE as the exclusive sideline supplier for Boise State University.